ABOUT THIS AREA OF LAW
A trucking Accident Can Pose Unique Challenges
If you've been involved in an accident with a semi-truck, tractor trailer or commercial vehicle, the resulting injuries and losses can be catastrophic due to the severe nature of the crash and size disparity between vehicles. However, because of the complicated regulatory and liability issues, trucking cases can pose unique challenges. Both Dennis Geisleman and Dennis Brown have successfully resolved trucking accident claims for their clients resulting in the wrongful death of loved ones, or severe and disabling injuries.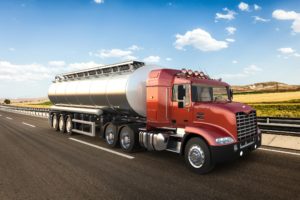 The Dynamics of a Trucking Crash
Not only are the dynamics of a trucking crash different than most other auto accidents, but also the range of federal and state laws and regulations governing the trucking industry. These laws outline certain standards that trucking companies, owners, and drivers must meet and often affect who is responsible for a trucking accident. With our experience working with applicable regulatory laws, we have an in depth understanding of the various steps that must be taken to obtain the maximum financial compensation you deserve.
Determining the Cause of a Trucking Accident
The questions of who is responsible and what caused the accident are often much more complicated than an auto accident. In assessing and presenting your claim, we will determine if trucking rules and regulations have been violated or if company policies or safety guidelines have been violated. Often times there are other factors involved that may not be apparent, which is why it is imperative that we consider all issues beyond driver negligence, such as:
Logbook violations
An unqualified or improperly trained driver
False maintenance records
Weight violations
Timing-out violations
Improperly loaded trailers
How Geisleman & Brown Can Help
As with all cases, we know how to deal with the unique issues or problems your case presents. A thorough investigation, skilled presentation of your injuries, damages and losses, combined with expert testimony where needed will allow us to effectively present your case in a manner to maximize the compensation available to you via settlement or verdict, should a trial be required.
We also work with your medical providers to document the full extent of your injuries and damages, including past medical and surgical expense, future medical needs, and how the injuries and related limitations you have suffered are affecting your daily home and work life.
The owner of the truck or trailer
The person or company leasing the truck or trailer from the owner
The manufacturer of the truck, tires, or other parts that may have contributed to or caused the accident
The person or company that loaded or shipped the truck's contents
Due to the many possible causes of trucking accidents, a number of different parties may be at fault in addition to the driver, including:
Get help paying your medical and surgical bills, including future necessary care, if the injury is unresolved
Receive compensation for pain and suffering
Replace your damaged vehicle
Recover lost income or wages, including future expected losses or lost earning capacity arising out of serious injury
Recover for permanent and temporary limitations
Receive compensation for reduction in the quality of living
Recover for the financial and emotional losses arising from the death of a parent, child or loved one you are dependent upon
If you would like to schedule a free consultation to discuss your trucking accident or Collision claim, please call us at 260.420.2001.
The use of this website for communication with the firm or any individual member of the firm does not establish an attorney-client relationship.
Confidential or time-sensitive information should not be sent through this website.